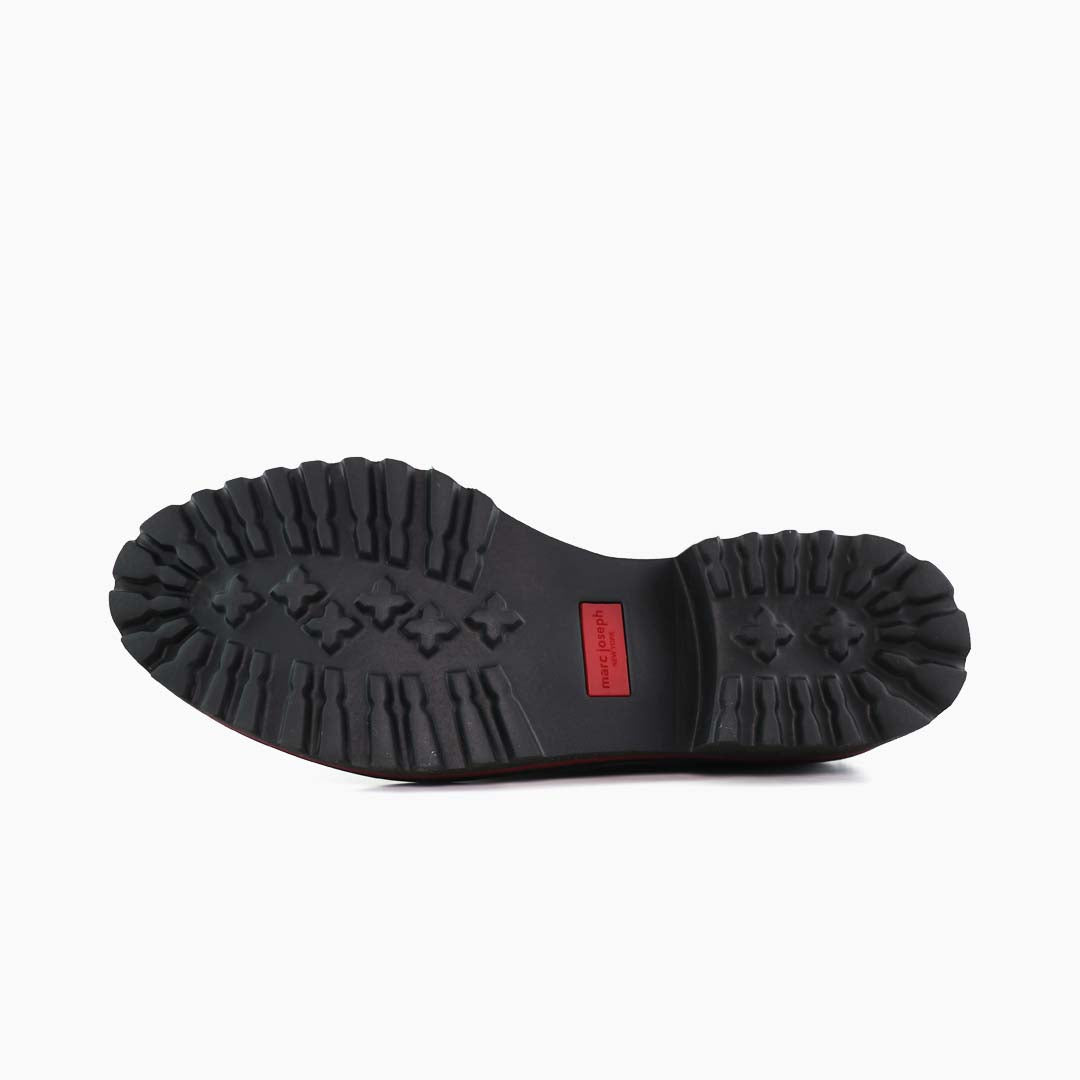 Boulevard Ct, Women
Free Shipping On Orders $99+
Discover the 'Boulevard Ct' – a modern reimagining of timeless elegance. Embrace unmatched comfort on a cloud-like journey with our feather-light EVA sole. Crafted from genuine calf leather, this loafer boasts classic lines and a sleek brushed finish for an extra touch of luxury. Experience the buttery-soft texture and adaptable fit. Enjoy exceptional comfort thanks to the padded footbed and arch support. Effortlessly transition from casual to formal, embodying sophistication's very essence. Elevate your style with subtle, yet elegantly understated leather upper details. Your ultimate companion for ageless grace.

Product Fit: Runs true to size.

FEATHERLITE SOLE TECHNOLOGY - Extreme light-weight and durable sole
• Designed in NYC and crafted by skilled artisans in Brazil
• Gel heel insert, densely padded footbed, and blunt arch support for optimized comfort
• Genuine buttery soft Napa calf leather upper
• Fully lined in Genuine Napa Calf leather
• Signature resin bit buckle
• 1-inch sole elevation
• Extremely lightweight, absorbent and flexible rubber sole for walking traction & superior comfort
• Signature red tag
Why Us
Fashion-forward design meets artisan craftsmanship.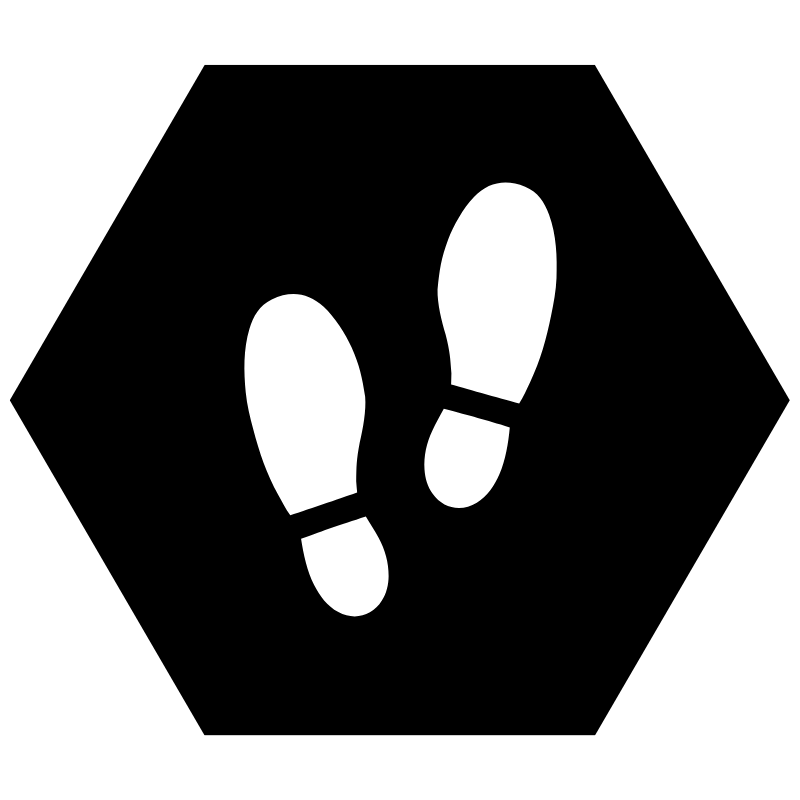 Flexible Rubber Sole
Unparalleled flexibility for effortless movement.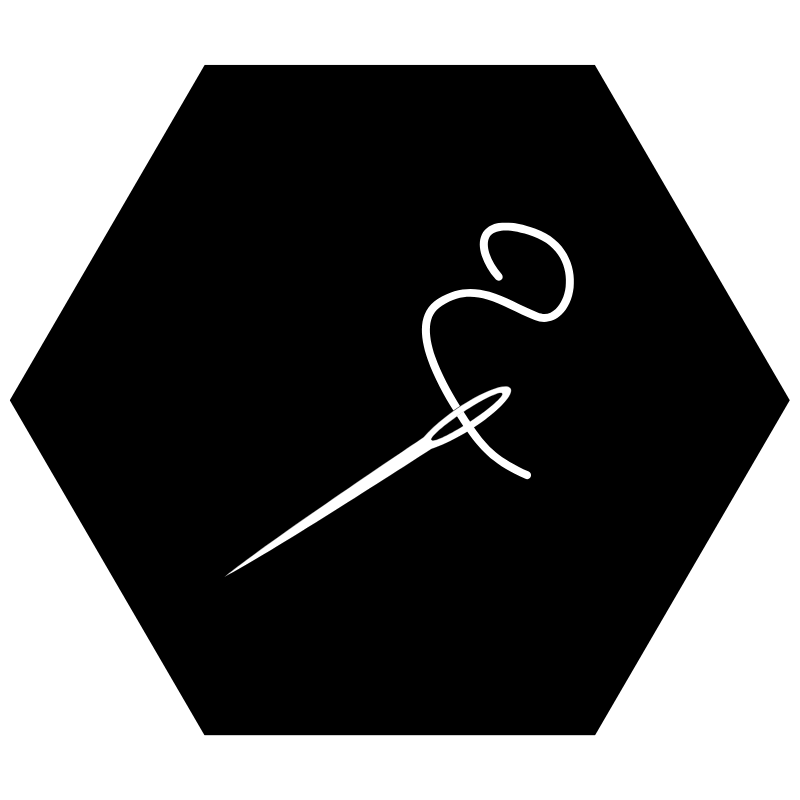 Hand Stitching
Timeless craftsmanship at its finest.
Genuine Calf Leather
Luxurious, soft, and durable.
Comfortable Footbed
Ultimate comfort with cushioned support.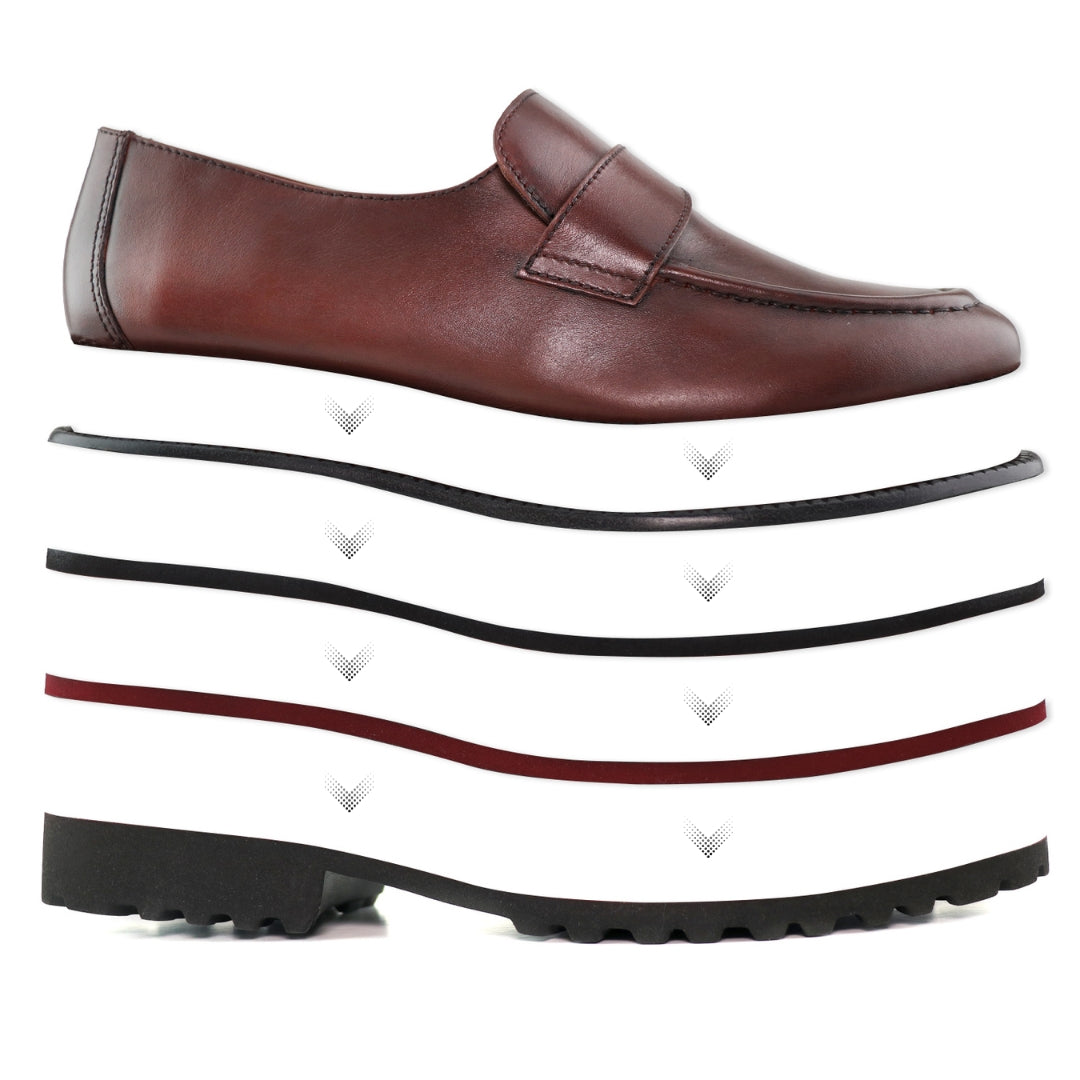 Featherlite Elegance: Step into Luxury
Step into the future of elegance with our fusion of timeless style and modern comfort. Our Featherlite Sole Technology, featuring 3 layers of lightweight EVA rubber, guarantees a cloud-like step, allowing you to effortlessly embody sophistication with every stride.
Unmatched Comfort in Timeless Style
Crafted by skilled artisans, our versatile masterpiece seamlessly shifts from casual to formal, embodying modern sophistication. Elevate your elegance with a timeless accent that defines your refined style journey.